I'm Ollie Brenkman, freelance designer and art director
Need something designed? Get in touch!
A few things I am good at
TIGwelding, singing while drumming, winning the battle of who could care the less, imitating people, making love, designing motorbikes, installing submersible pumps and since my ALS diagnosis :
Eversince 1984 I've used Applemac, from the first one, to the last iMac 27". I know these computers very well. Ask me for advice.
I have been 3Ding for the last seven years and become a Sketchup expert. Best 3D freeware on the market ! Check out my models.
Websites seemed mysterious. I taught myself the basics and made a few sites. I you like this one, I'll be happy to make your site 🙂
Enjoy the best
design and icons combined together
Iconic objects are often related to design, when Steve Jobs asked me for the Mac finder icon, I had no idea this icon would become a legend ! Volkswagen followed with the ID-Buzz smileys in the doors. Our pride…
Sarcasm & Irony combined together are my trademark.
ALDI, french supermarkets for the poor, asked me for a new slogan. We used sarcasm AND irony. The campaign was a tremendous success, we never sold as much said spokesman director of ALDI Brignoles, south France. This case stands as an example of our communication skills.
Most of this is absolutely bullshit, but some of it is true. Find out yourselves 🙂
Don't take our word for it – here's what our clients say:
On a eu besoin d'une campagne de com pour le camping. Depuis l'aide d'Ollie, on vend des accessoires à tour de bras ! I faut que j'en parle à L Cosmétiques, absolument ! Excellentissime !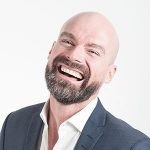 Legrand Camping, Montpellier
Air France needed new logos for the first class seats materials. The Ollie Design Team worked with us to develop a new woven coton made in France. We're proud of the result.
We developed a new sales strategy thanks to Ollie. He designed exactly what we wanted without even asking… Unbelievable! We recommend Ollie Design to all our customers.
I used to write every day, but I'm more laid-back nowadays. Here you might read some excerpts of my latest texts.
<!—-><!—->
<!—->
<!—->
<!—->
<!—-><!—->
<!—->
<!—->
<!—->
<!—->
Je redécouvre avec un énorme plaisir tous les artistes irlandais de ma discothèque. Les irlandais sont sans conteste les meilleurs musiciens du monde, et "Van […]
No worries mate ! Ask me anything you want. I'm open for all challenges 🙂